Festivals
Flybybars crew have be involved with many music festivals and events, From Firle Vintage fair , The Music bar festival Bring our departure bar serving up Cocktails , Frozen Cocktails , Gin bars, and a full inflight menu
Fly by Bars is an excellent complement to a main bar, or we can provide first class service to VIP backstage guests and boutique campers to enhance that upgrade feeling.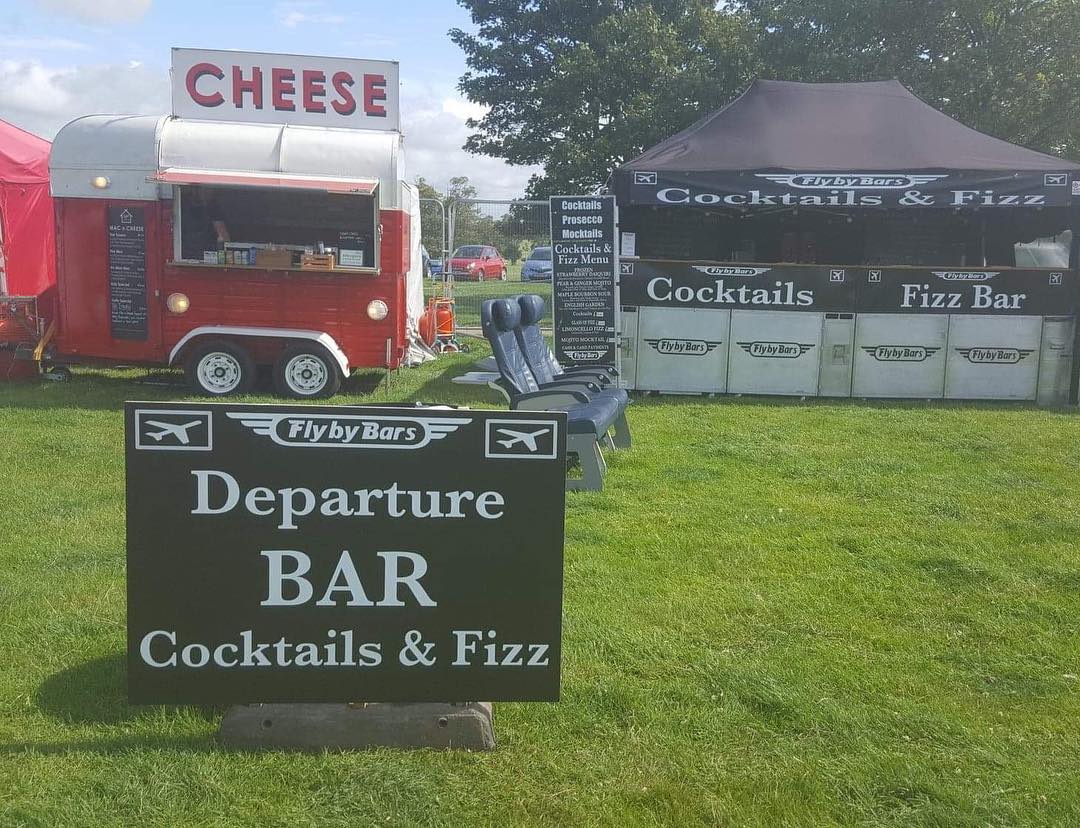 Fly by Bars pop-up experience offers a professional service from our friendly cabin crew and we can also cater to your live DJ needs. music from our inflight DJs  ( Only at Markets , Festival and Corporate events
If you are an operator, promoter or organizer, please get in touch. It would be great to work with you and bring our unique bars to your event.